One of the hardest phone calls or face to face conversations a parent can have is the one from a teacher or a friend that accuses a child of being the aggressor (bully).  Just for the record, it is never a good idea for a parent of the targeted child to try to have that conversation with the parent of the aggressor.  One reason is that as soon as it begins, in the majority of cases, the defenses go up, the denials begin and the disbelief sets in.  Once those things happen, it is not likely that anything will happen besides hurt feelings at best.
At times though as a parent we recognize that our child is aggressive and may even have certain friends that have decided not to establish play dates for a while.  We may have recognized that they seem to pick another child out – even a sibling – and you may see the fear in the targets actions.  What should you do?
There is actually a lot that you can do, but the first step is take a deep breath.  You are not a bad parent and social skills come at different rates.  Some children take a little longer to develop appropriate behaviors. With careful consideration though, your child can develop the social and friendship skills required to overcome any past actions.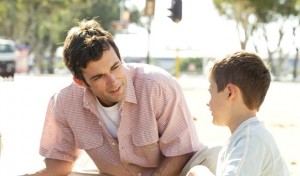 Here is just one of many steps we can take as a parent.  No matter the age, have honest and serious conversations with your child.  If they are very young 6 and under the conversations will be about friendship. If they are 7 and above help them to understand just what bullying is and that it is not OK.   Many children may not fully understand that what they are doing is bullying.  
They have watched different sources of media that displays behavior that are aggressive.  They most likely have even seen us as their parents displaying aggressive, bullying behaviors and have learned that this is the way you react to situations.  They may be the target of bullying by others in the classroom or at home.  So many times we see children who are the target of sibling bullying or abuse – who become the aggressor (bully) at school or in other areas of their life.
If the child is older we may even be able to discuss with them that those who repeatedly are aggressive towards others grow up to having increased depression, anger and conflict with other adults including being far more likely to be convicted of crimes on one or more occasions.
Having this firm conversation with them is one of the first steps.  Included in the first steps though is not just this conversation – but must also include our love and caring for them to get them back on track.  Remember it is the behavior that we dislike – not the child.  As you talk and listen to them, listen for what needs they have that are not being filled and how they might be suffering also.  When a child or anyone demonstrates anger or aggression, generally we are reacting to our own fear of being hurt or not getting something that we desire or need.
Finding the answer to that question is part of helping our child grow into a peaceful person, both with themselves and others.
Mr. Joe Van Deuren is a recognized bully prevention expert that offers classes and private help for students, parents, teachers and schools who would like to create a culture of peace in their family, school or community.