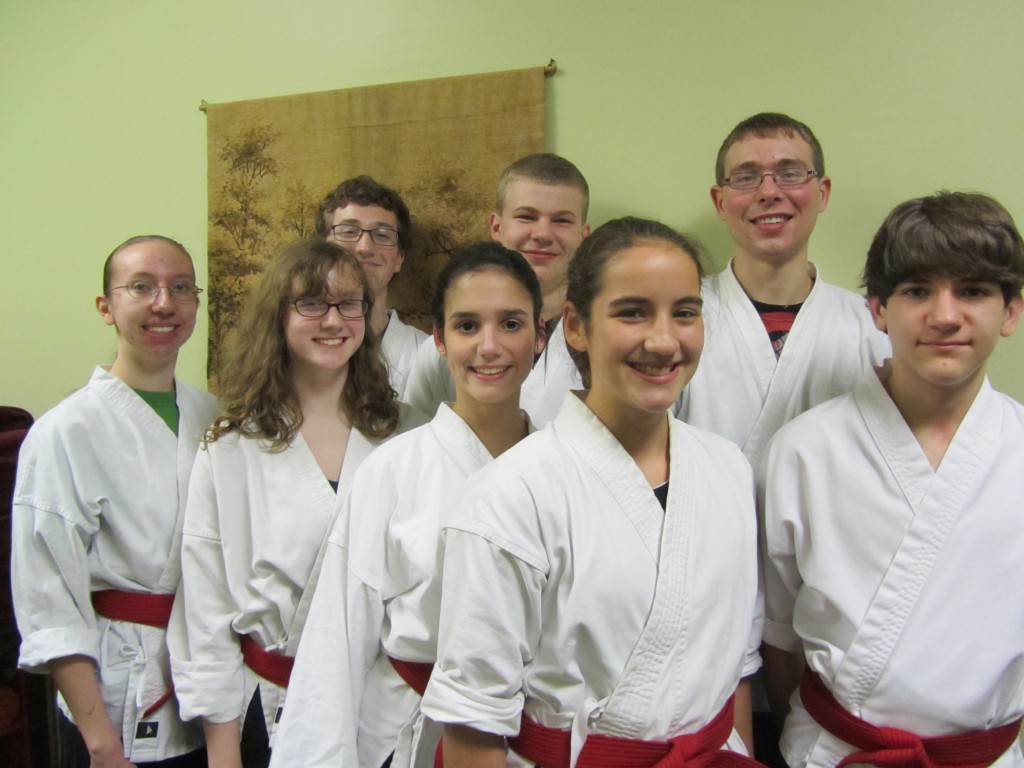 A demanding full-day test of endurance. A difficult personal interview. A sincere four-page essay on what a Black Belt means to you. Momentous service projects finished after a year or more of preparation. A critical pre-test determining your ability to go forward. Intense hours of sparring, stances, footwork, technique, forms, and demonstrations finalized with wooden board breaks.
Could you do it?
Eight current red belt students are about to find out. It is possible that not all of them will be performing at the Black Belt Candidate Test and Demonstration on Sunday, April 22, 2012. Balanced Life Skills is inviting you to attend the demonstration and see what these martial artists are made of — physically, mentally, and emotionally.
Black Belt Candidate Test and Demonstration will be held at YMCA Camp Letts dining hall located at 4009 Camp Letts Road, Edgewater, MD 21037. Please feel welcome to arrive as the Black Belt Candidates begin their final portion of their test at 11:30 am with Mr. Joe.
The exciting main event of the program will occur from 4:00 to 6:00 pm. During this timeframe, you will see impressive physical skills and demonstrations, as well as learn about each student's project and character. You do NOT want to miss this!
Watch to see what six or more years of training at Balanced Life Skills can do for your child.
Experience the confidence. Witness the determination. Celebrate the achievement!