The difference between being an optimist and a pessimist is the way we interpret the situation.  A pessimist looks at the situation and believes that this is permanent and pervasive.  An optimist looks at the same situation and sees it as temporary and fixable.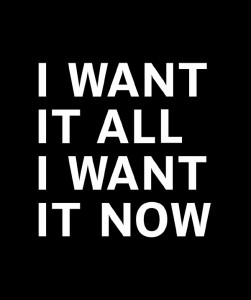 A pessimist believes the situation will last forever and will affect everything else in their life and an optimist asks themselves, "Will this thing be that important five years from now, or even next month?" If the answer is yes – then deal with it, if the answer is no – and most of the time it is no – let it go.
Most of the time when stress leads to an outburst it is because the event that has just occurred seems so important and "unfix-able" at the moment.  When in fact, most likely there is a solution, and it is not likely that it is really worth fighting about or for.  Since stress and the reaction to it is a factor in anger management, we must learn these thinking tips for dealing with them as they come up.  Put the stressor into a time perspective.
Take that deep breath or the time out and then put words to your feelings.  Decide if this is a permanent or a temporary setback.  Decide if it is fixable or even ours to fix.  If we are not able to find a calmness, it may be we are attached to a result or we are not getting something that we really want to happen or the way we want someone to be.  Is it possible that the change is just not happening in the time frame we wanted it to happen?  Can we be optimistic about it happening in the future if we chose to?