Part of my practice, as a martial arts teacher, is to look deeply at people and things that are, literally, "making a difference in the world." I owe this practice and am challenged by a teacher of mine named Tom Callos. Many of those who have been a part of Balanced Life Skills for a while know of his work, both as a teacher I refer to often, and as the head of an organization of which I am a member, The 100.Method.

The 100. Method is a school for teachers like myself, that studies subjects that reach from ethics in school management, to time management – from health, diet and exercise to leadership and anger management and everything in between.  But this morning a lesson was brought to our attention, that is at the most basic level, key to our success in life.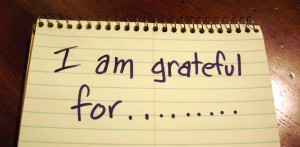 This is the practice of saying, "thank you". We were asked, "How do we say thank you? How often do we say thank you? Does saying thank you, do more for the person giving it–or for the person receiving it?"
Now some may ask what is the relationship of learning to say "thank you" to self defense or the martial arts? The two are related, in that saying "Thank you" is an art, a practice that next to kindness, might just be the ultimate form of self defense. Kindness and gratitude. In fact in our schools terms – It is the Balanced Life Skills Way.
In our dialogue on The 100 though came another interesting idea that involves the students in each of our schools. The idea was to have each of our students, by the time they achieve their black belt to have literally performed 1000 thanks. I like that. To set an example, I am starting my first thank you today. Thank you Tom Callos for the gift of this practice.
It was John F. Kennedy who said, "We must find time to stop and thank the people who make a difference in our lives."
Sometimes saying thank you is difficult because we do not yet understand how the difference might be made. But in fact even for those difficult moments, we can be thankful, for it is those moments that can strengthen us and open our minds to new and creative ways of looking at challenges and opportunities.
On that note , thank you for reading this, my practice of expressing myself in words each day, finding ways to articulate the Balanced Life Skills Way. I would like to challenge you now to write 52, "What I Am Learning at Balanced Life Skills" posts on our student website. Each of you that have joined has their own page and ability to write a post on your page.
This post is a part of the One Million Word Project, sponsored by Balanced Life Skills, a martial arts school offering devoted parents unique programs that cultivate compassion, awareness and respect in all of our students.