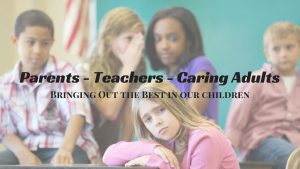 Parents: Has your child ever admitted to you that they are getting picked on in school or somewhere else? There are very few things in life that bring out the 'mama bear' in a parent than to hear that our child is being hurt by someone.
Teachers & Administrators: The Anne Arundel County Health Department in October 2018, reports increases of bullying over the past 3 years in schools, with a noted sharp rise as youth approach the age of 12. As caretakers of these young lives, whether we are parents or teachers, we know that addressing bullying and improving the physical and mental health of our children, requires the cooperation of schools, parents, and students.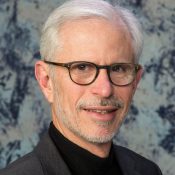 My name is Joe Van Deuren. Over the past 15 years, I have shared with parents how to help their child who is getting picked on, while developing the child's confidence in themselves, parents and the school system.  Recently I made this presentation to the Youth Suicide Awareness Team, with public and private schools, AA County Department of Health and Mental Health members in attendance along with parents. It was very well received and the presentation is recommended in the latest Bully Prevention Report from the Health Department mentioned above.
https://www.aahealth.org/bullying-in-anne-arundel-county-report-october-2018/ (Section V)
"What to do if your child is being bullied" – is a presentation for all parenting groups and schools. This is important information to have before you hear your child speak the words – "They are picking on me!"
At the end of the presentation you will be able to:
Define bullying vs. conflicts
Understand the long-term effects on the aggressor, target, and bystander
Take away an outline of questions in a strategic order to help your child take control with confidence.
Learn what you can do to work together with the school to create a safe environment for your child and others
Use these steps for other tough conversations with your child
 The program requires about one hour and 15 minutes, plus time for questions and will include handouts on the key points along with additional reference materials. 
Contact me to discuss any questions you may have about this presentation and to schedule the best time for your community. I look forward to speaking to the parents from your school as we work together to bring out the best in our children and ourselves.