Balanced Life Coaching with Joe Van Deuren

NOTE: While I have been consulting and coaching with parents and kids since the mid-nineties I am now pursuing certification with the International Coaching Federation (ICF). In that pursuit, I am offering free and low-cost coaching to meet the requirements for the accreditation. Please locate the link below to schedule an appointment. 
When you look back over the way your week, month, or year has gone, are you satisfied with how you've spent your time or frustrated that you don't seem to be getting where your heart and soul craves to be? Are you concerned about parenting, work, social life or is there something else?
If you're in the frustrated camp, trust me, I get it. Life comes at us so fast that it's easy to lose who we are and what matters most in the midst of everything going on. And, when we're parents, fighting to get through the day can often mean we're either dropping the ball on building the future we want or questioning if our parenting is working out the way we had hoped for.
But it doesn't have to be that way. You can spend your days intentionally building the life you want to live for yourself and family and live with more purpose, love, and joy. You can lead your family with authenticity and integrity and bring out the best in yourself and your children.
That's precisely what I'm honored to help my clients do.
What to Expect with Balanced Life Coaching
While everyone's situation is different and this is not an exhaustive list, I can help support you with:
Setting clear boundaries in both your professional and personal life that enable you to live a balanced life for yourself and your family.
Leading yourself and your family with a clear vision of your values.
Cultivating your relationships with your friends, family, and community while staying in control of your time.
Growing personally and not feel guilty about the time you are spending on yourself.
Identify the gremlins and voices in your head, the "shoulds" that have accumulated over the years so you can tune in and create your life and your families life that is important to you
Make the changes you've been putting off or not able to do because the thought of doing it is just too much
Many of my clients are concerned about being the best parent they can be. They want safe, healthy, successful and happy children – and they want to live a balanced life that fits their values. Personal integrity and authenticity matters.
My role in our relationship is as a guide, facilitator, and loving accountability partner who gets you doing and living rather than worrying, regretting, and wishing. It's sometimes hard work, but you're already working hard — so it is better to work hard becoming your best self and living your values than to work hard and succumb to peer pressure, making no one happy (including yourself). It is also better to do all of that with more ease, not feeling pressured to be something you are not.
My clients know that they always have a safe space to show up as exactly who they are in that moment and feel comfortable knowing I am holding the bigger picture for growth and development, peacefulness and cooperation, even when we need to dig into the weeds. Our work together isn't cookie cutter; it's built around your unique goals, talents, and challenges. I'm with you each step of the way to make the vision of your life into the reality of your life.
Even if, perhaps especially if you are used to figuring it out on your own, this may be the time to give yourself the opportunity to be supported with your heavy load.  I can help carry the load and, more importantly, guide you to a path that allows you to leave behind the parts of that load that no longer serves you and your highest good.
About Joe Van Deuren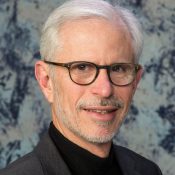 It's often said that we teach and guide others in what we most need to learn or practice. While that may not be true for everyone, it's definitely true for me.
While I have worked with parents and kids since the mid-'90s, I am now going beyond just how to discipline children in a more positive manner or get those teens up in the morning when it is time for school.
Having four children myself and grandkids, I had to find what I valued the most in life, address all those voices that told me stories that held me back from living my best life and live a balanced life. The goal of a balanced life called for identifying what areas of life I was not living my best self and then taking action.
Now I want to see our whole world, individuals, families, schools and classrooms and communities be at peace, living their best and balanced lives. Are you ready?
As much as we all might like overnight changes, that's not the way it works. Change at the level we're talking about takes time and sustained effort. I work with clients for a minimum of four sessions, however, working together for six months is when we really see progress. We'll meet every other week via phone (or meet in person if you're in Annapolis, MD.) You'll have access to me via email for in-between meeting support also.
NOTE: While I am pursuing certification with the International Coaching Federation (ICF) I am offering free and low-cost coaching to meet the requirements for the accreditation. Please find the link below to schedule an appointment. I need to attain 100 coaching hours for them. The first 25 hours can be free. When that goal has been reached, ICF requires the coaching hours are then paid. At that time there will be a nominal charge for the next 75 hours. I look forward to working with you in the coming weeks.
Schedule an appointment here: https://calendly.com/joevandeuren
Let's Have a Conversation to See How We're a Fit
If you would like to see how this works and you want to live a life of purpose, joy, love, and balanced, send an email and we'll schedule a no-cost, no-obligation discovery session within a few business days.
I look forward to helping you find and walk your path.