Balanced Life Skills was started in November 2003.  As the head instructor I was sure that not every parent wanted their child to grow up to be a Mixed Martial Artist.  While we started as a martial arts school with character education at our core, today we are an education center with the goal of helping our students be known for their character and contribution to their families, school and community.
The programs at Balanced Life Skills are not just another after school activity.  Yes we teach martial arts and self defense. But there is so much more.  We are in the business of using our training for more than just kicking and punching.  We are in the business of being extraordinary human beings, practicing the martial arts in ways that takes what we learn on the mat into the world.
As the Head Instructor I know that I am at my best when I take on the responsibility for the welfare of my community and accept the fact that I and others can do 100 – times what we are currently doing in and for the world.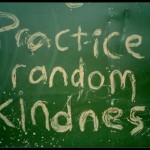 It is for that reason that our goal is to teach all of our students to find their 'best' inside of themselves.  We will battle apathy, anger, waste and mediocrity.  We will look at environmentalism, peace, non-violence and compassion.  We look to solve problems with innovation, creativity and determination.
Using the martial arts, our students will learn new skills affecting their diet, the  environment, anger management, respect for others, being kind to others.  All of us will work together to engage in community activism and not quit when things are not going as planned.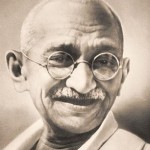 If you are one of those individuals who want to make a difference in the world and to teach your children to do the same, then you have arrived at the right place.  Making a difference begins  with ourselves as Ghandi once said: "Be the change that you want to see in the world."
What we are doing is:
Training with seriousness in our art.
Mastering our fitness including exercise and our diet. Learning the effect of our diet on our health, the farmer, the local economy and the planet.
Doing projects in the community.  Recognizing that the small things we do make a huge difference.
Studying subjects that affect us and our community.
Practicing meditation
Building confidence in our students
Join us if your thoughts are in a similar place.
Working together we can make a difference in ourselves and the community.